You can use Toolset to add a map to templates for single posts. The address on the map is dynamic and comes from a custom field. This means that each post displays a map with a marker address relevant to that post.
Follow these steps
Create or edit a Content Template for the relevant post type.
Insert the Map block.
In the Source for the marker section select Dynamic source.
In the Post Source dropdown select a custom field that contains an address to show on the map.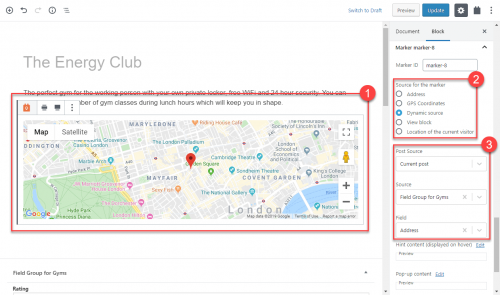 Send feedback to our documentation team