WP-CUSTOMTYPES ͡° ͜ʖ ͡°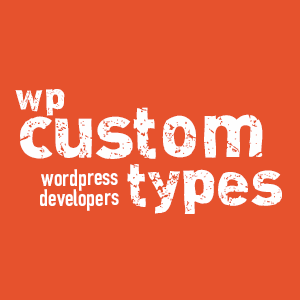 Contact developer
Type of work:
Add new features, Build a new site, Develop the functionality of the site, Give detailed consulting about a potential project, Help me develop something, Troubleshoot and fix problems, Update or fix an existing site, Visual design
Project size:
Personal
Small Business
Agency/Enterprise
Maintenance:
I can maintain sites
Site categories:
Adhésion, Blog, Brochure, E-Commerce, Education, Sites classés et de répertoires
Favorite WordPress themes:
Astra, Divi, Genesis, Grimag, Oxygen, Roots, Toolset Starter, WP Bootstrap Starter
Project budget:
Minimum budget is 45 USD
Report a problem
Do you need support to develop with Toolset? Do you need custom code?
We customize Views and Toolset forms to let them make exactly what you need!
I'm Umberto Zanesi, I have been designing and developing websites since 2000, playing hard with WordPress and Toolset since 2013. I lead the development starting from a photoshop mockup, all the way through the final html/css and views, taking care of all the correct and consistent implementation of the data set. I'm specialiazed in Toolset customization. I like design and usability, good code and responsive web design.
fewer plugins makes it easier
we love to develop with Toolset because we don't need dozens of plugins. we try to build as many components as we can with Toolset, so we don't have to deal with plugin conflicts and continuous updates
Types
we like to implement a solid data structure, we optimize the custom post types architecture to make the development easier and consistent
Views
we can develop any kind of front-end component to display post loops
Blocks
i'm still not in love with Blocks, but it is clear that Gutenberg and Blocks are already the present and the future of WordPress. Sometimes it boosts the website building with cool layouts, sometimes it makes things more difficult. We still need a strong and flexible Views plugin to build complex post types arquitectures and to fully control all the content and users interactions.
Forms
this is not just a forms plugin, this makes users interact with your content. sometimes Forms is tough, but we can tame the beast!
themes
we have experience with several popular themes and builders like Astra, Kadence, Genesis or Elementor, Divi, Beaver Builder, Oxygen builder, Bootstrap based themes, etc.
html css
we are code enthusiasts, we are aware that markup and style need also a lot of love
PSD and AI
we can provide original design, we can also work with your Adobe Photoshop or Illustrator design
php js jQuery
if WordPress is not doing exactly what you want, we can easy customize it. php hooks, js and jQuery libraries will create the magic
website development
classified membership e-commerce business and corporate real estate small business
custom development
rating component comments component search component private area component
developers and designers
development support custom coding Toolset API Toolset mentoring
---
Offers
Migrate a site to new relationships system with Toolset
150 USD
I would like to migrate my site to the new toolset relationship system, but my site "has relationships that use the old storage"
Thanks
Rating system – like/not like button or a star rating
500 USD
setup a rating system for any custom post type. It could be a like/not like button or a star rating. The system is completely based on Custom fields, Toolset Views and Toolset Forms, so it is possible to filter or order the entries by rating.
Custom searches advanced
300 USD
setup a custom search bar and the results output with some custom JS, or Select2 implementation, or conditional output, or Google Maps integration ...
Custom searches basic
150 USD
setup a custom search bar and the results output in few hours
Add new offer