Toolset allows you to create forms for editing the profile of the user that is currently logged in.
Follow these steps
Create the "Edit your profile" page. This is where we will insert our form.
Go to the Toolset → User Forms page and create a form for editing users.
Edit the page you created in the first step and insert the Toolset Form block.
In the dialog that appears, look under the Edit User Forms section and select the form you created.
In the right sidebar, select The current logged in user option.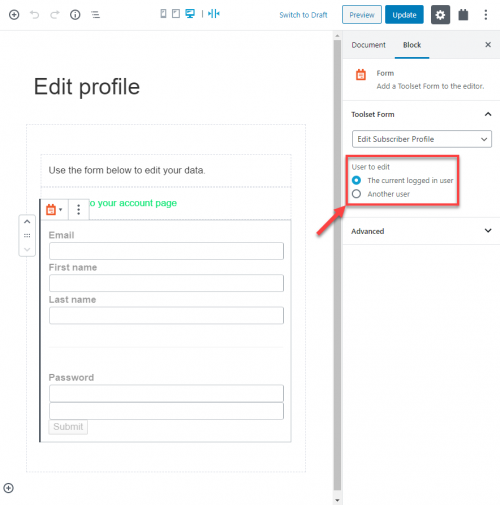 The final thing to do is to link to this new "Edit your profile" page from the "My Account" page.
Formulare für die Einsendung und Bearbeitung von Inhalten im Frontend
Send feedback to our documentation team