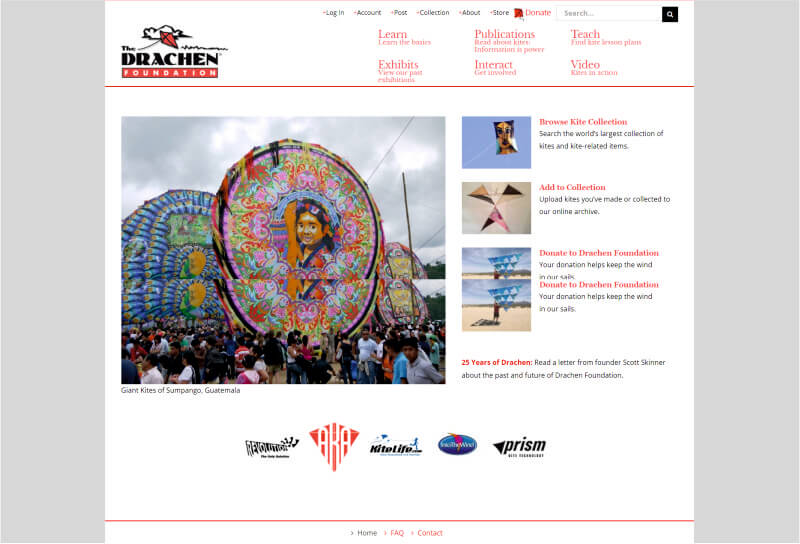 Drachen Foundation
Drachen.org features the world's largest collection of Kites from countries around the world.
The site is educational about the history of kites, kite cultures and kite education.
With over 5000 kites submitted by kite enthusiast and over 4000 articles by kite experts the site attracts 1000's of kite enthusiasts monthly.
Without Toolset this site would have been impossible to build.