3.1 Orders
The Orders menu shows the list of the current purchases made by your customers.
If you are only selling digital products then this page is not as important because it will simply show who has bought what. However, for physical goods, you will be able to review details such as for shipping and the order status (whether it is on hold, a refund etc.)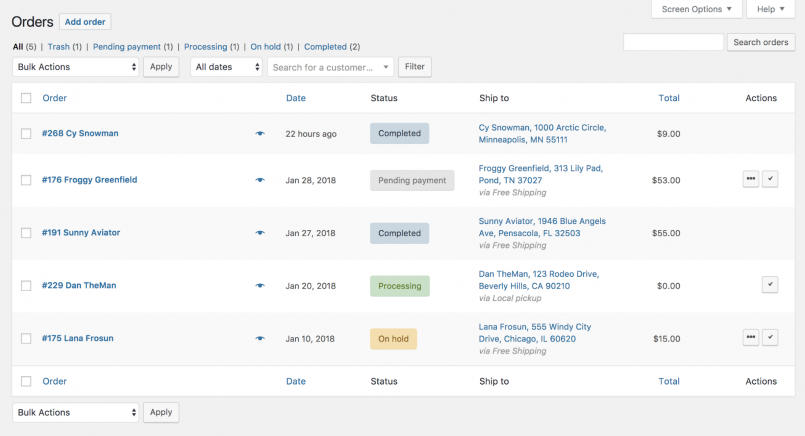 Additionally, you can click on each order to see the Single Order page where you can edit and update details including:
The order status
The stock for an order
The products, price and taxes
Email order details or regenerate download permissions
Coupons
Additional fees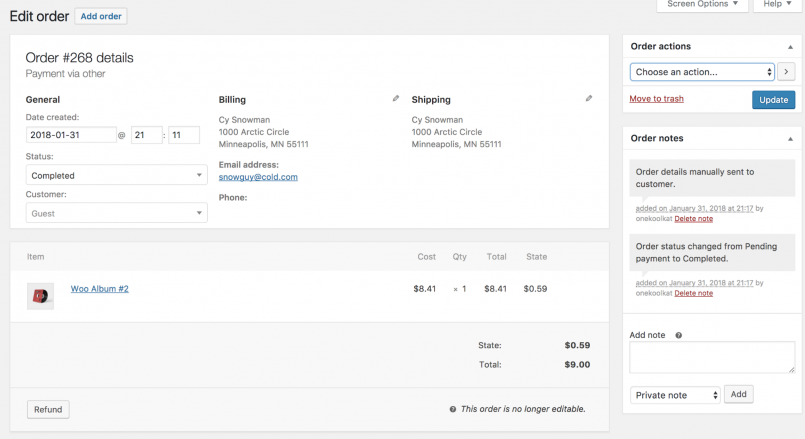 3.2 Coupons
Create and manage your customer discounts under this section.
You can adjust the amount, the expiration date and limits on when it can be used.

3.3 Reports
WooCommerce gives you powerful ways to monitor your businesses' performance through various tracking data options.
There are four tabs to explore:
– Orders
Enter your store's details including address, currency and the type of products you will be selling.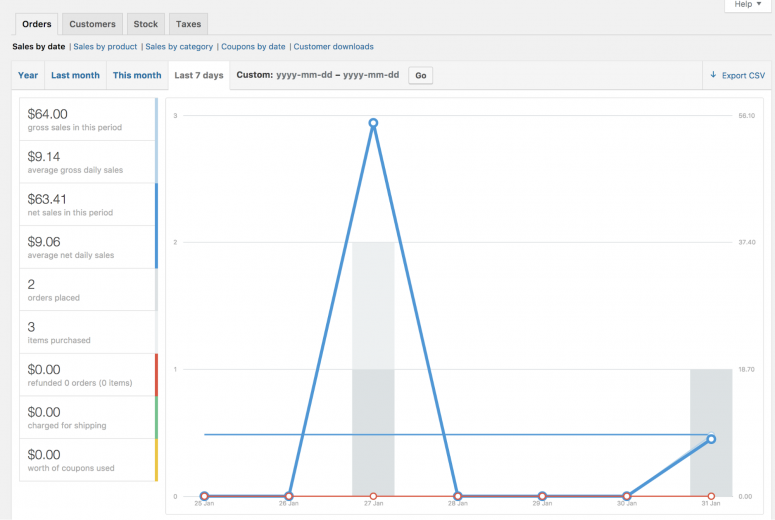 – Customers
Compare the activity of users who pay a membership for your site with guests.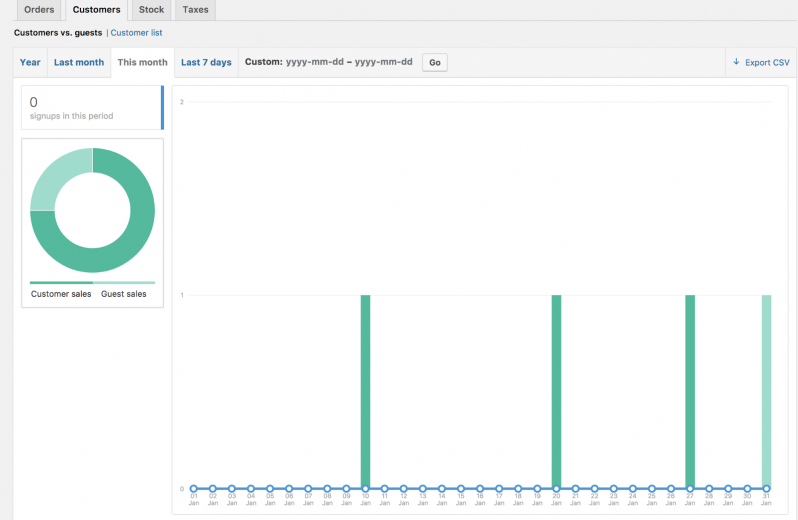 – Stock
Check your inventory for all goods.

– Taxes
Keep an eye on the taxes that have been paid either by code (tax type) or by the date it was paid.

3.4 Settings
In this section, you can control all aspects of your e-commerce website. Let's look through the menu options:
– General
Set information including your store headquarters, the countries you sell to and the currency details and format.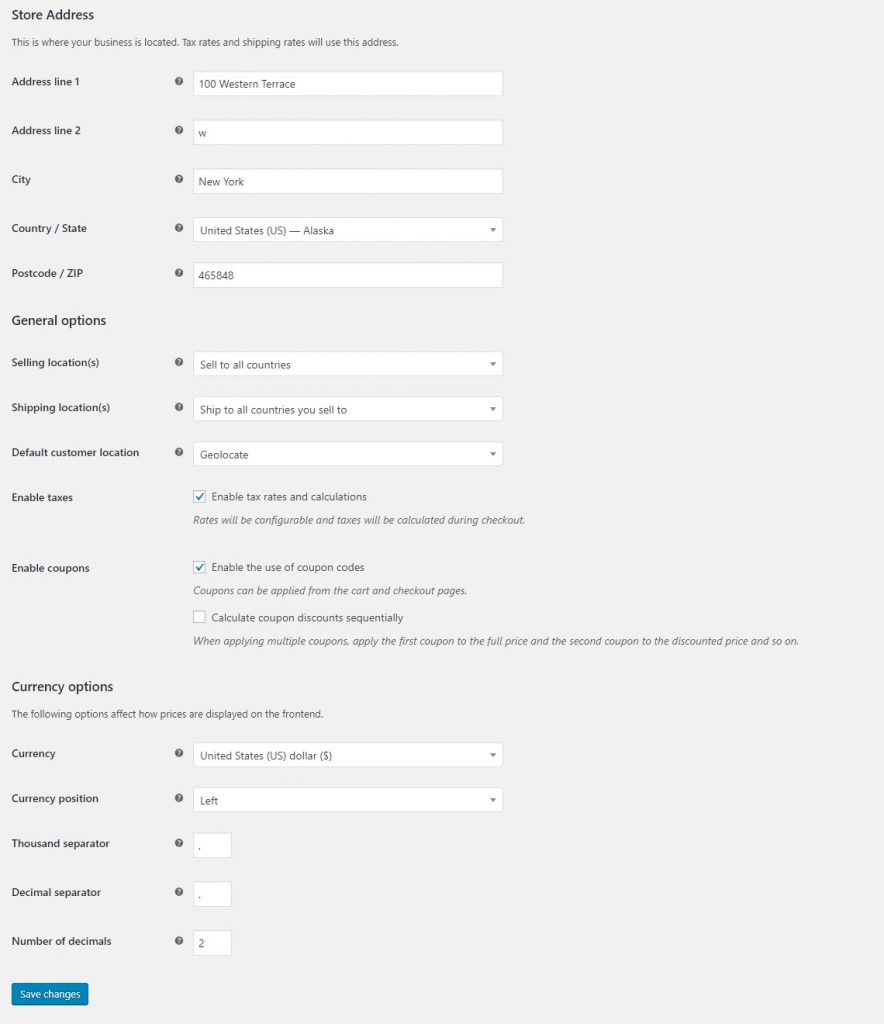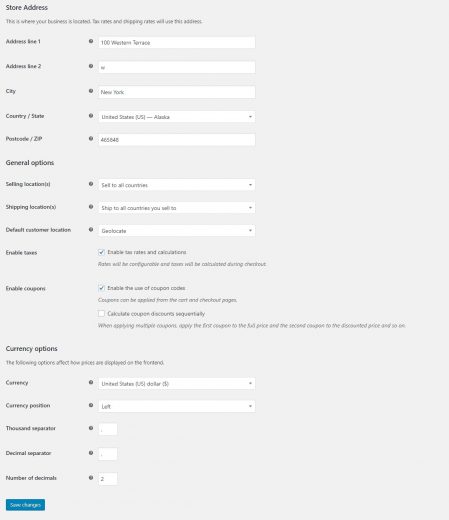 – Products
Manage your:
General settings – Including what is your main shop page, unit measurements and whether you want customer reviews.
Inventory – Edit who receives stock notifications, when they should be sent out and how long you should hold an item for while an individual tries to purchase.
Downloadable products – Adjust the method of downloading and whether you want to restrict downloads to certain customers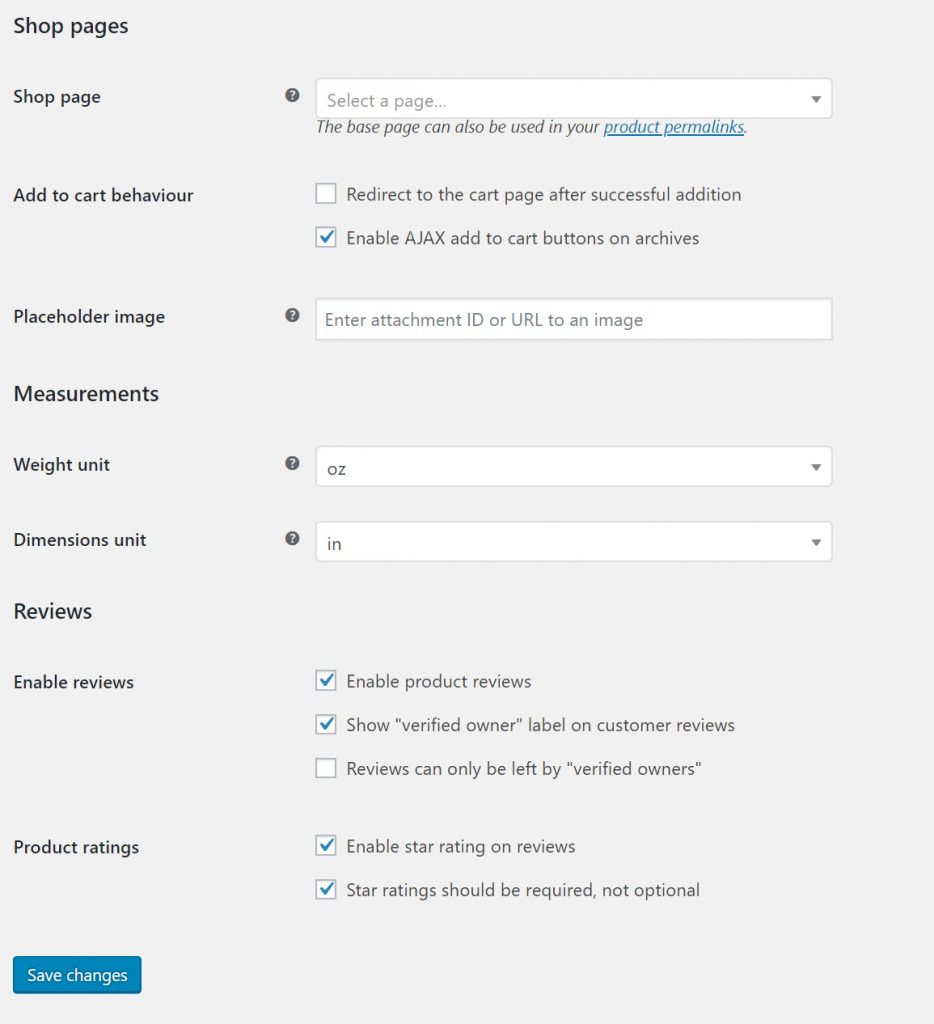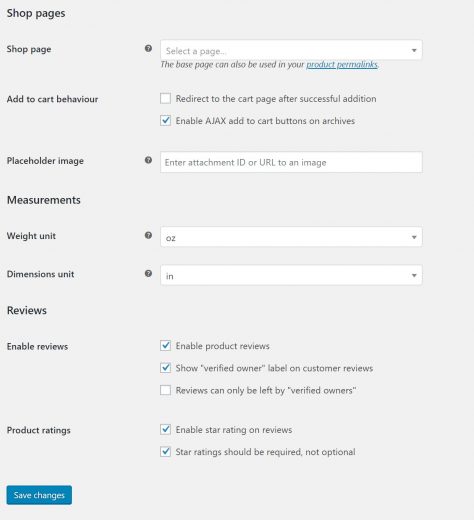 – Tax
Control all elements of your taxes in this section:
Tax options – Choose if you want to add taxes to your price, whether to include shipping and how it is displayed on the front-end.
Standard rates – Select the tax rates you want based on location.
Reduced rate rates – Select the taxes for reduced prices.
Zero rate rates – The same for tax-free items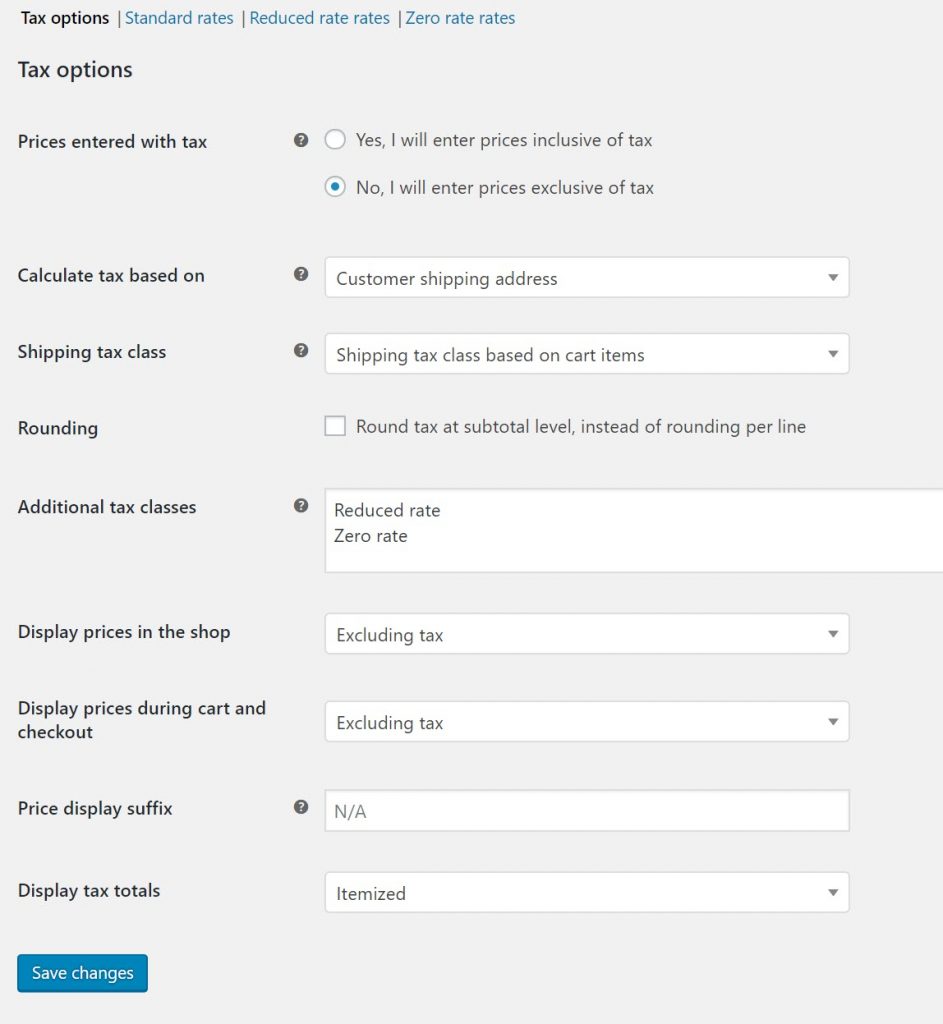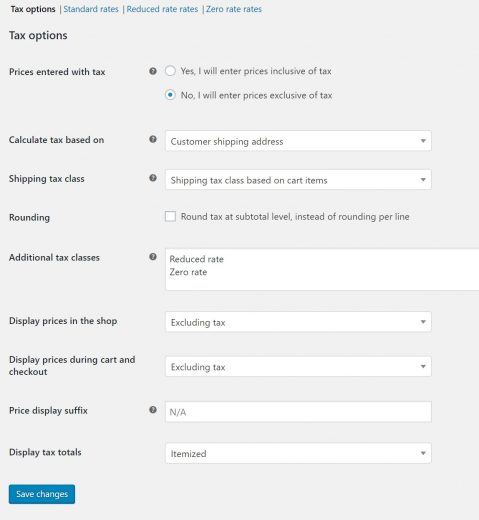 – Shipping
Manage your shipping here:
Shipping zones – Create shipping policies for each zone (USA, Europe Asia etc.) to provide your customers with the correct rates based on their location.
Shipping options – Set how shipping costs are calculated and set whether the billing address becomes the automatic shipping address.
Shipping classes – Set different shipping options such as free shipping.

– Payments
Set up the payment methods that you want to display on the front-end including Stripe, PayPal and cash on delivery.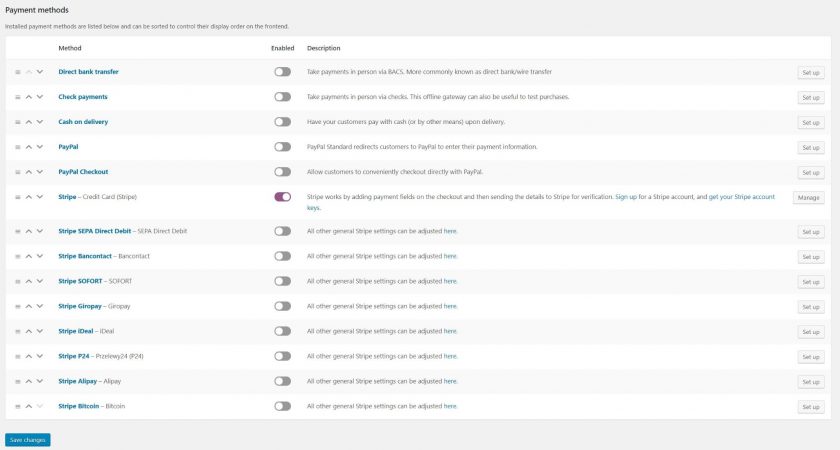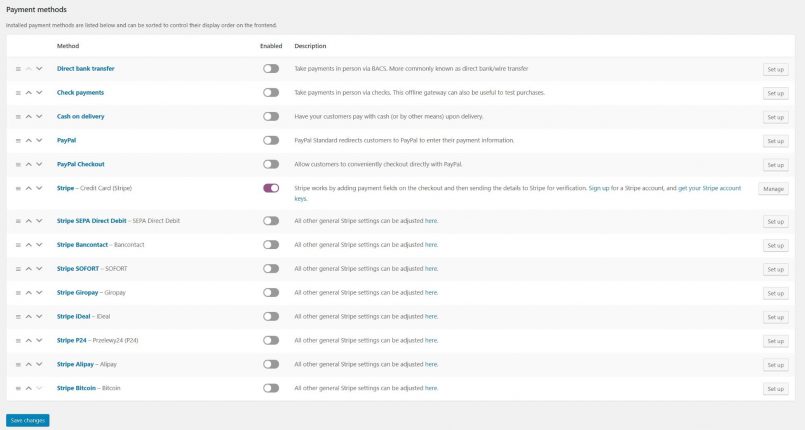 – Accounts & Privacy
Use this section to set whether guests can purchase products, how they create accounts, what you display as your privacy policy and how personal data is retained.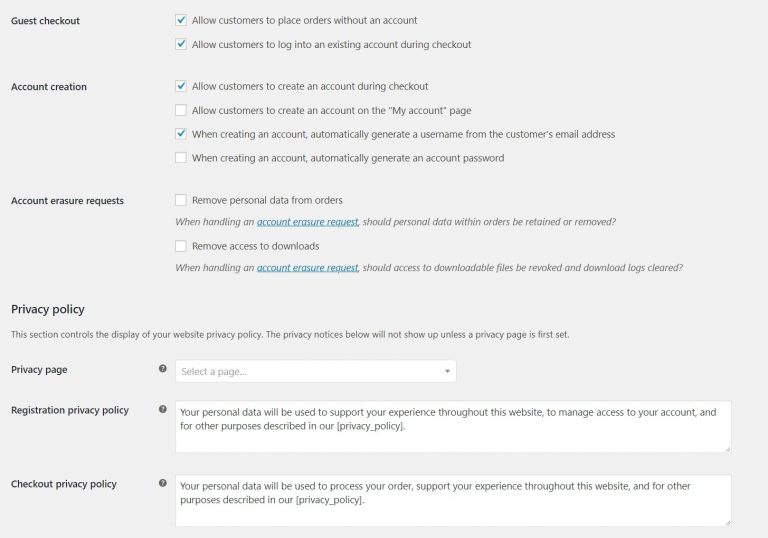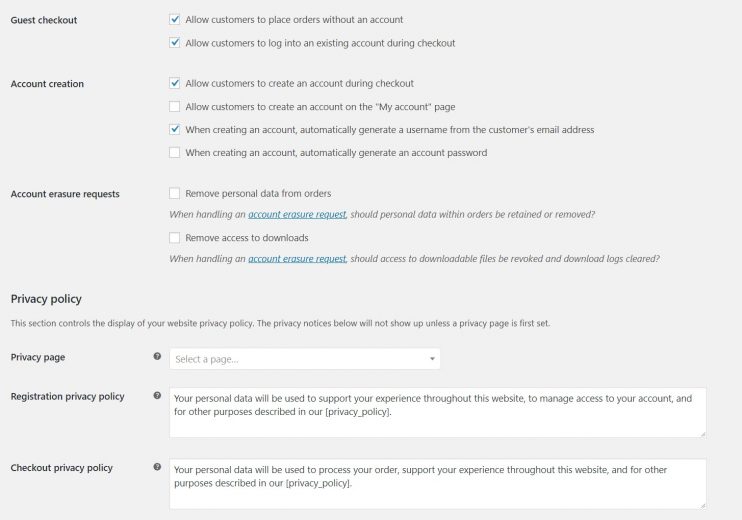 – Emails
Within this section you can set when email notifications are sent out to customers, who they are sent "from" as well as your email template.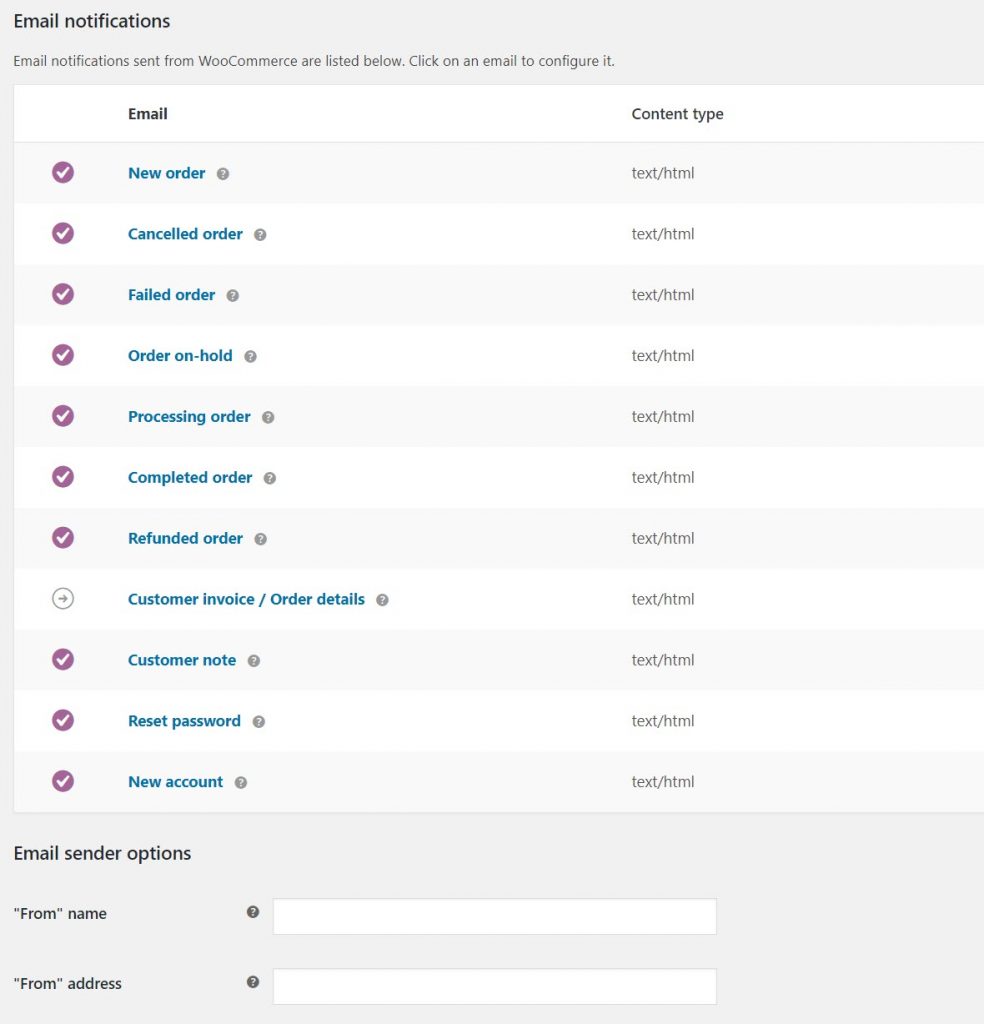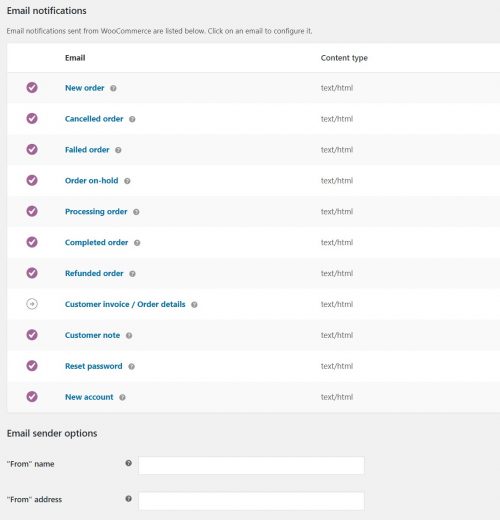 – Emails
You can use this section to change WooCommerce defaults and integrate with the API.
Page setup – Choose which pages serve for your primary functions such as the cart page, checkout and terms & conditions among many others.
Rest API – Create API keys to function with the WooCommerce REST API
Webhooks – Create webhooks to trigger events whenever orders, products or coupons are edited.
Legacy API – Enable the Legacy REST API which is no longer being maintained.
3.5 Status
You can use the status section to manage your WooCommerce website's performance. You can also get a system report, tools for debugging and viewing data logs for your shops.
3.6 Extensions
WooCommerce offers a number of extensions to enhance your shop which you can view in this section.
One of the best extensions to enhance your WooCommerce website is Toolset. You can use Toolset to easily customize all aspects of your website to make it look and function better than ever without using any PHP.