Using the Oxygen page builder you can design templates for your custom post types. You can then easily insert custom fields created with Toolset into these templates.
Here is an example of an Oxygen template that displays a single post belonging to a custom "Trainer" post type. It includes Toolset fields.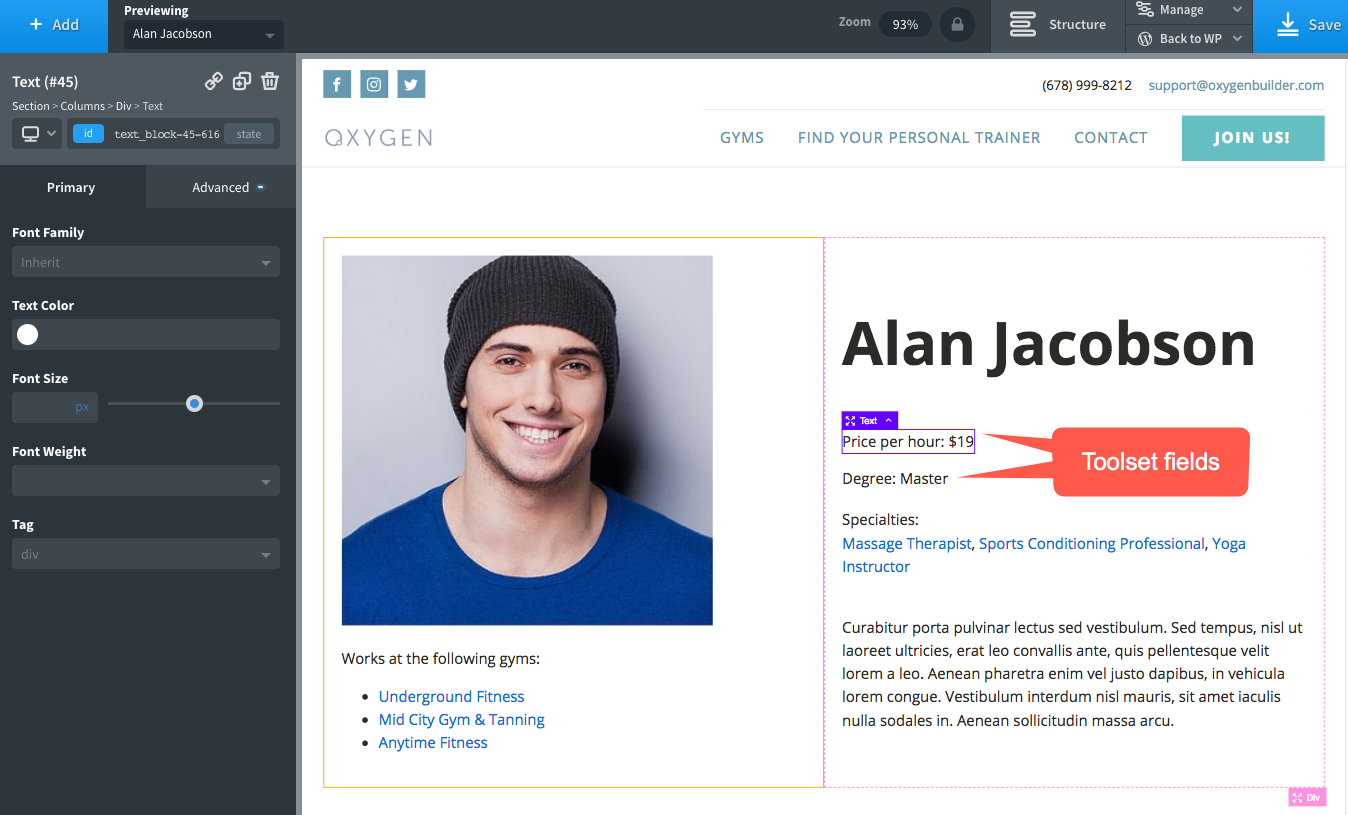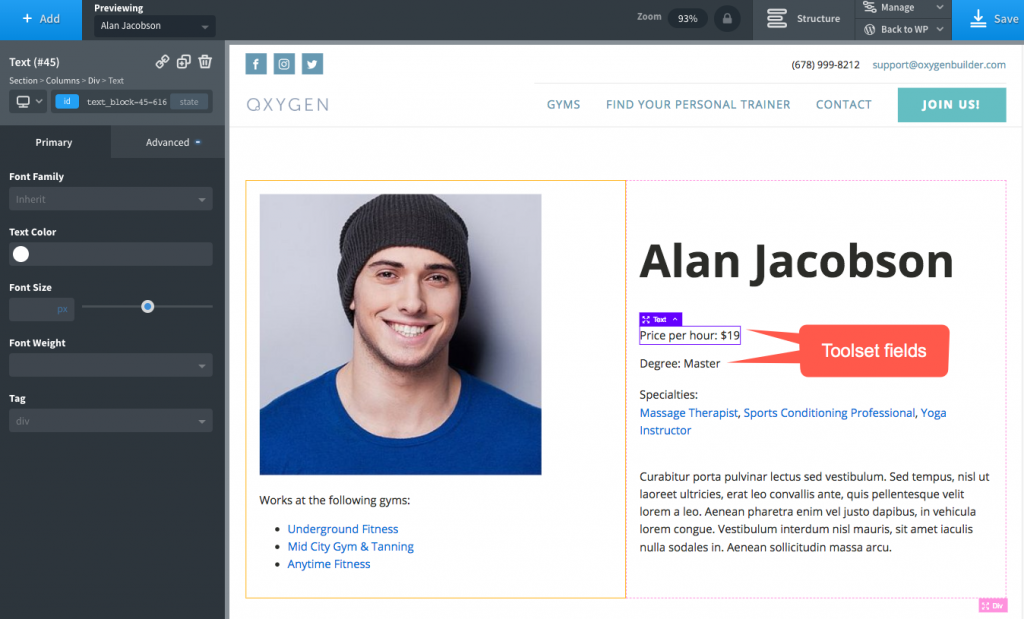 How to create an Oxygen template for a post type
You can create an Oxygen template, apply it to a given post type and then insert Toolset fields into it.
In your WordPress dashboard:
Go to the Oxygen -> Templates page.
Click the Add New Template button.
Give your template a name, e.g. Single Agent Template and click the Save Draft button.
Unless you want to start from scratch, select an existing template in the Inherit the design from the other template dropdown, e.g. Main.
In the Where does this template apply? section click Singular and select your post type, e.g. Trainer.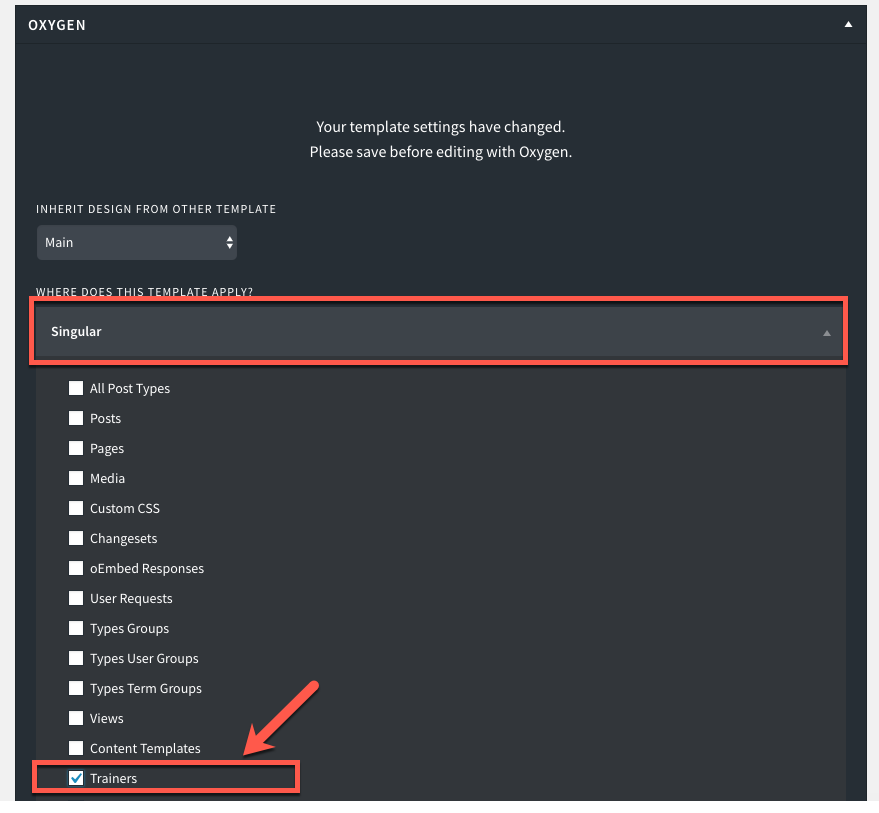 In the Template Priority section put 10. If multiple templates are applied, the template with the highest priority number is used for your post type.
Click Edit with Oxygen.
Now you are ready to design your template and insert Types fields into it.
If you are new to Toolset, please check the Set Up Custom Post Types, Custom Fields and Custom Taxonomies page to learn how to create custom fields using Toolset.
How to insert Toolset fields into Oxygen templates
You can design the template using Oxygen, insert sections, columns etc.
To insert Toolset fields into your Oxygen template:
Click the +Add button.
Choose Text.
Double click the field area. The Insert Data button will appear in your top bar. Click on it.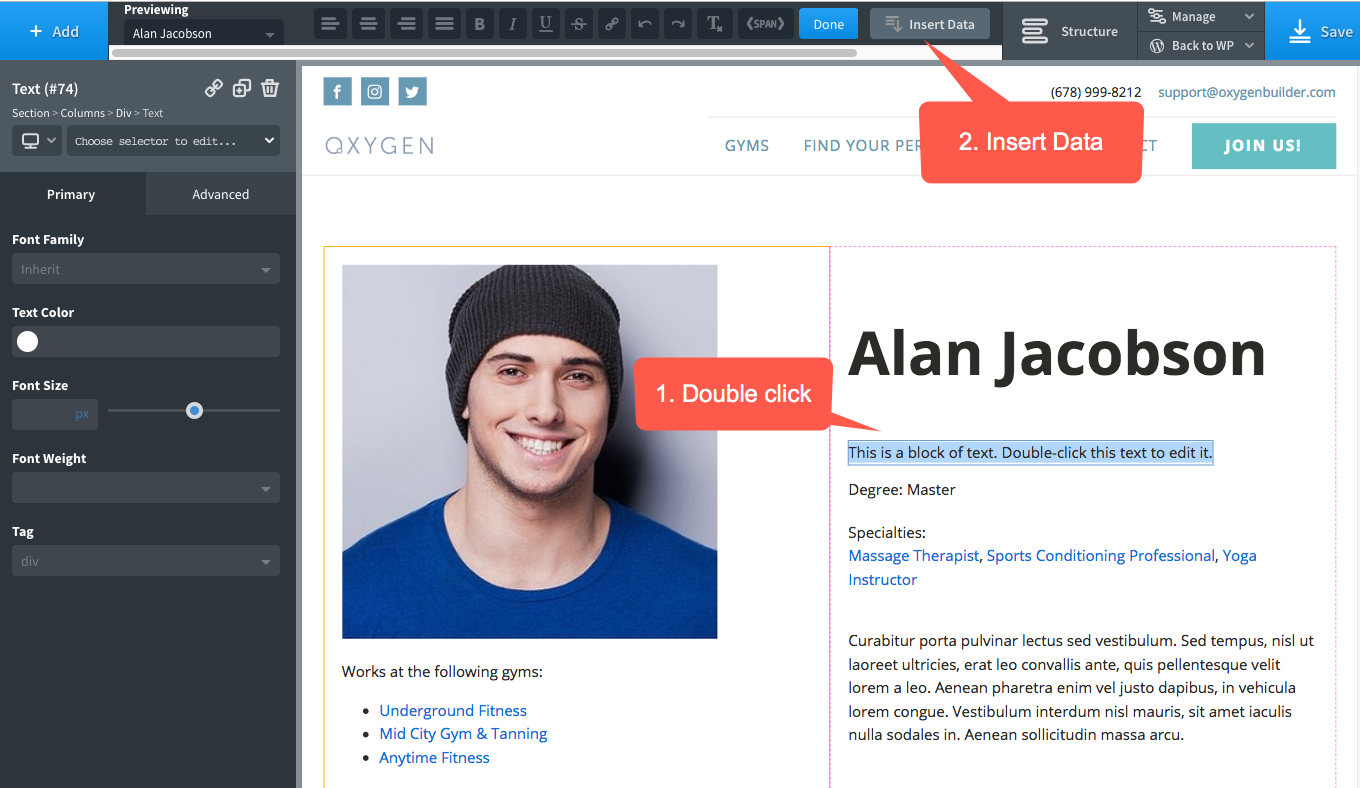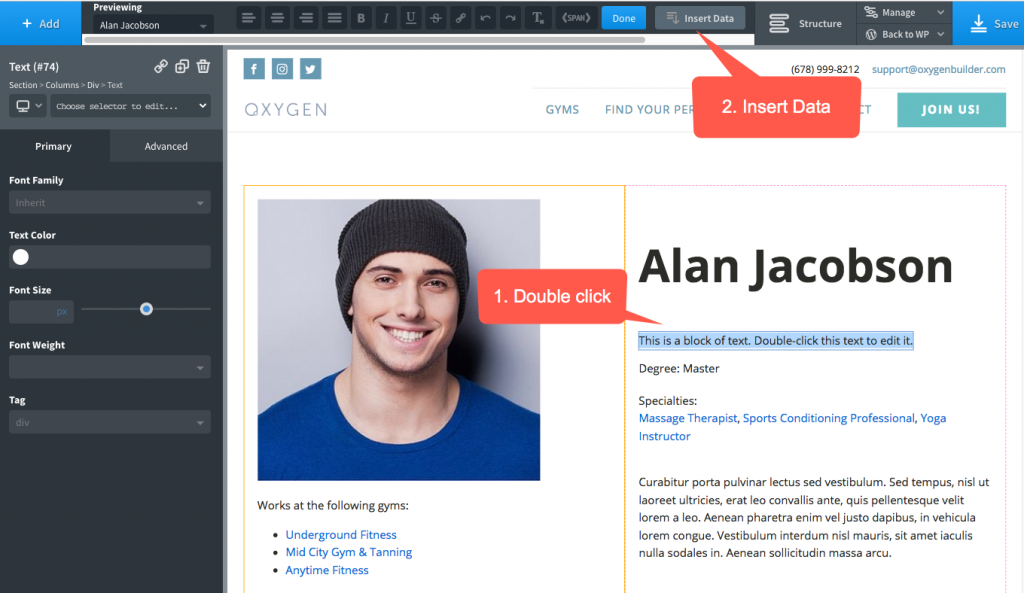 In the Post section choose Toolset Types Fields
Pick the field and insert it.
To insert image-based Toolset fields choose +Add and then Image (instead of Text).
Once your fields are inserted you can style them using Oxygen features.