Toolset allows you to create repeatable groups of custom fields. This allows you to add content for creating custom sliders, galleries, page information, and more. You can then easily display these contents inside your Elementor templates.
For example, let's say you have a site with information about gyms. Each gym has its own opening times. Each opening time has two pieces of information: day of the week and opening hours for that day.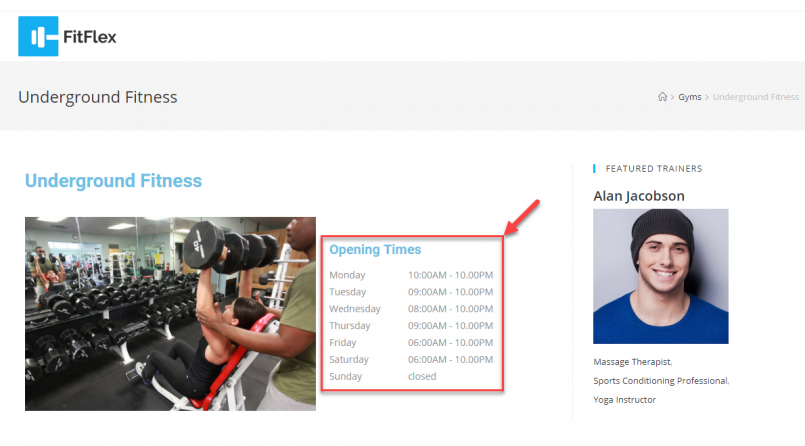 In this case, we used Toolset to create a repeatable group and added two custom fields to it. One for the weekday and the other for opening hours.
The workflow
In Toolset, a custom list of posts is called a View.
There are three steps in using repeatable field groups with Toolset and Elementor:
What's next?