One of Toolset's most powerful features is the capacity to build custom queries. This allows you to easily list any type of posts on the front-end. Integration with Elementor allows you to insert these lists, called Views, into any design you create.
Here is an example of a page with a list of personal trainers.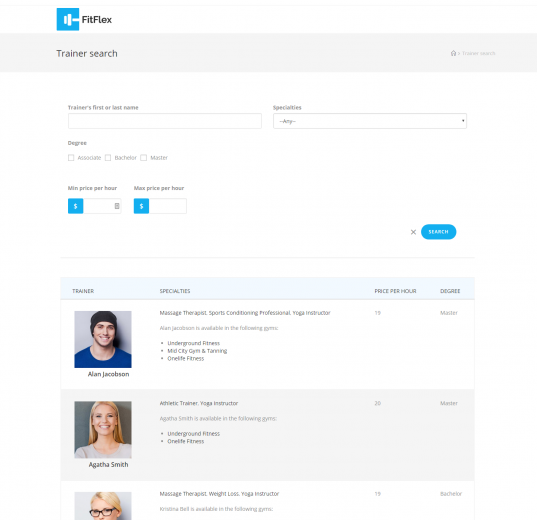 The above example also includes another top Toolset feature: custom search. It allows users to easily find the content they need by filtering the posts based on the options you provide.
Watch the following video to see how to create a View and then add custom search to it.
The workflow
In Toolset, a custom list of posts is called a View.
Here is the workflow for creating and displaying custom lists of posts with Elementor and Toolset:
Create a View using Toolset
Insert the View into your Elementor designs
Additionally, you can also
Creating a View
The video above explains how to create a View. You can also find a complete list of steps on displaying custom lists of content on our Getting Started page.
When you are done reading, come back here and learn how to insert your View into Elementor designs.
Inserting a View into Elementor designs
After creating your View, it is time to insert it into your Elementor designs. You can easily do this using the Toolset View widget.
Edit a page using Elementor.
Drag and drop the Toolset View widget into your design.


Use the drop-down menu to select the View you want to insert.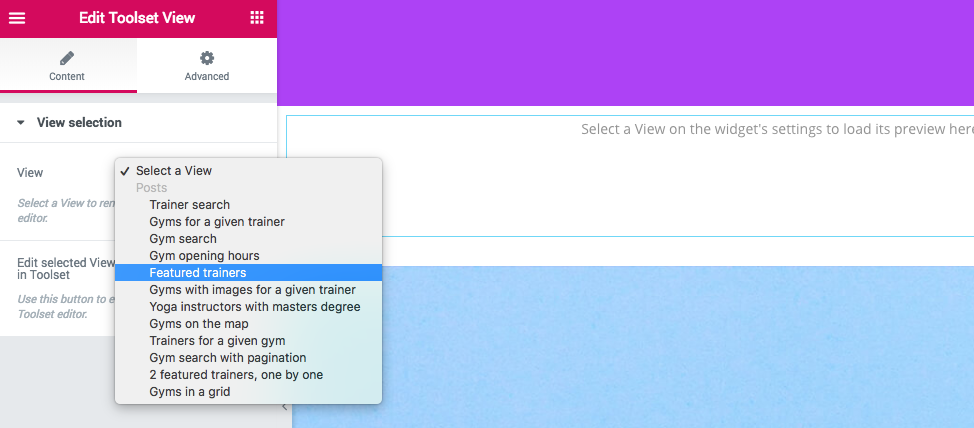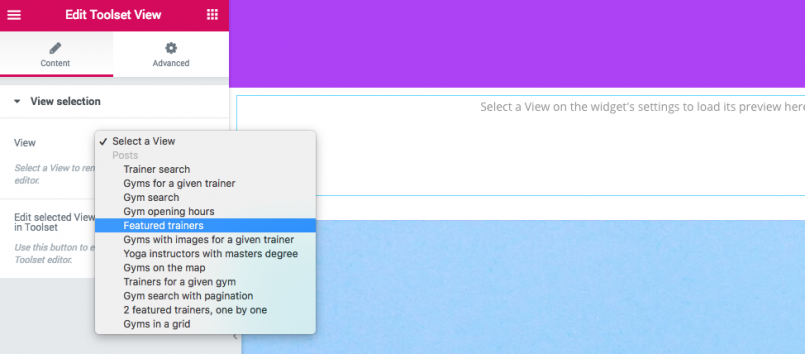 Use the Advanced tab to add additional styling.
Once you select a View to display using the Toolset View widget, you will see three more sections. They allow you to further customize the output of the View. This includes:
Custom Search settings – choose whether to display the search form, results or both
Override View basic settings – customize limit, offset and ordering of displayed posts
Add secondary sorting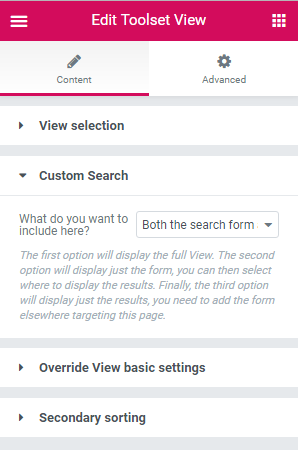 That's it! Once you are done, your page will display a custom list of posts.
Please note that you can also insert Views into Elementor Templates.
Adding custom searches to lists of posts
Toolset allows you to do much more than just list posts and pages.
By adding custom searches, you allow your visitors to easily find the exact content they need. For example, if they are looking for a personal trainer, they can filter the list of posts by the hourly price, trainer specialty, among others.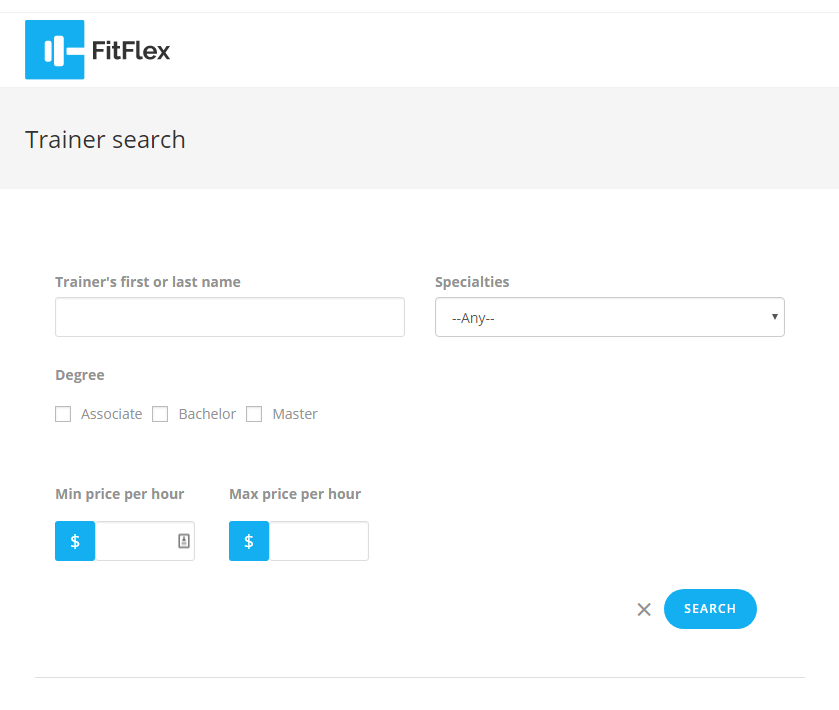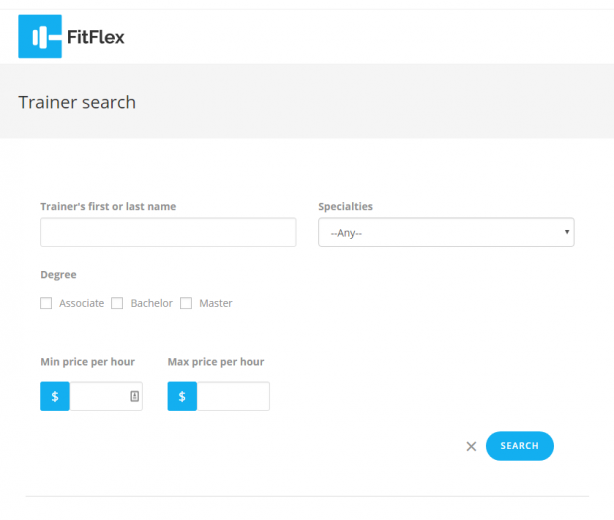 Read more about filtering your content and adding a custom search.
Displaying posts on a map
For many modern sites, it is important to display posts on a map. For example, this is applicable for sites dealing with travel, real estate or listing services, shops, or sites featuring any other information that can be shown on a map.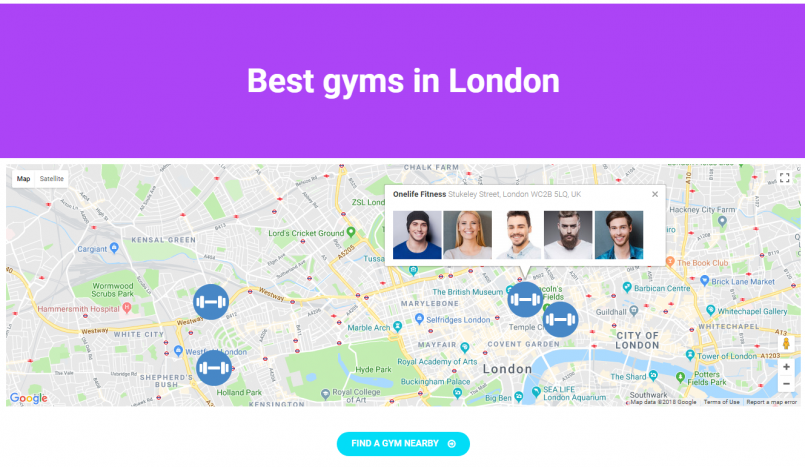 Read more about displaying content on a map.
What's next?