Toolset Forms allows you to display a success message after a post was edited. However, if the editing form is configured to redirect users back to the updated post the success message needs to be added to the template displaying that post.
Please note that you do not need to manually add the messages to the User forms because they will automatically be displayed.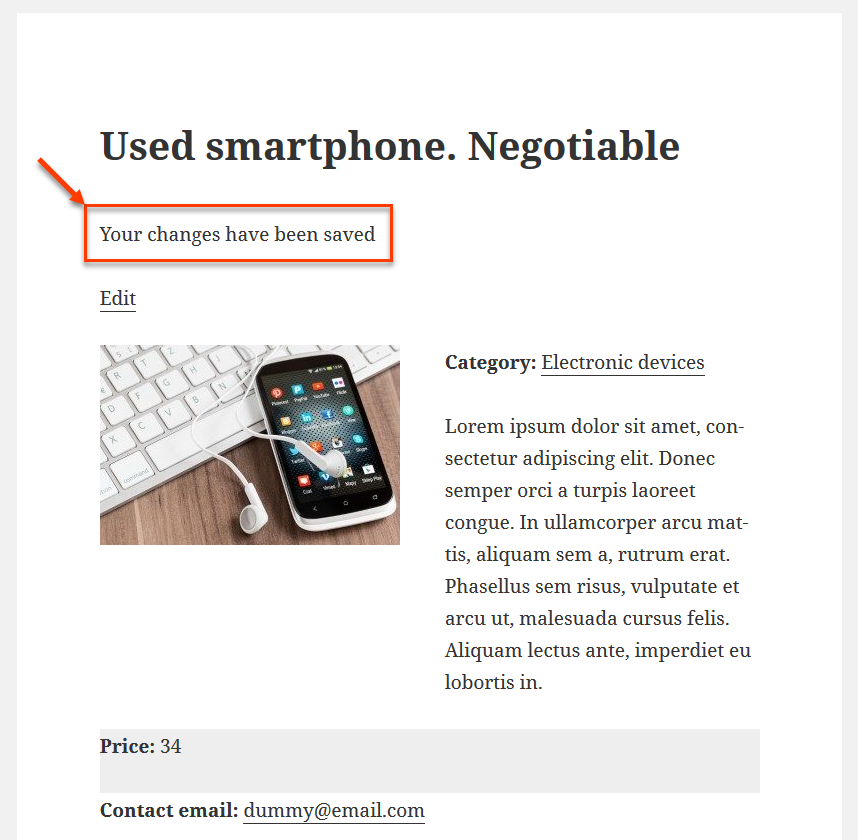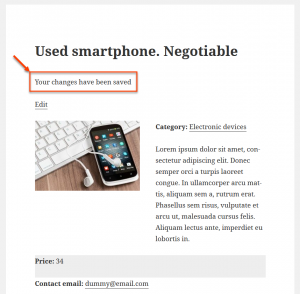 Edit the Content Template used for displaying the single posts and click the Fields and Views button. If you are using Layouts, edit the layout template, insert a Visual Editor cell and click the Fields and Views button.
In the dialog box that appears, click the Toolset form message button, found in the Forms Editing section. Click the Insert shortcode button.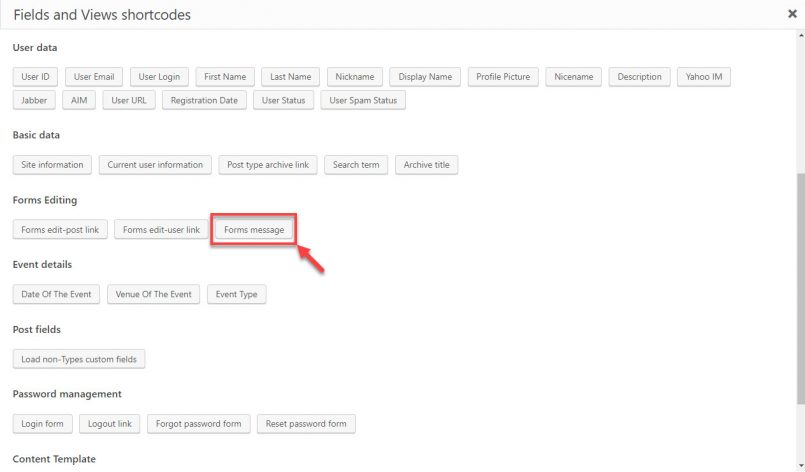 The shortcode that displays form message is inserted into the template. If you are using Layouts, click Create to finish inserting the Visual Editor cell.
As you can see, this way, standard Toolset form messages are displayed. You can customize the form messages to your liking on the Toolset form editing page.
To use custom styling for displaying form messages, you can add any HTML markup to the messages for the related form.
Custom messages for users not allowed to use a form
When a user has no permission to perform the action that a form does, the form is not displayed. Toolset Forms allow you to display a custom message instead.