In the previous section, we saw how to create a custom list of content called a View. You can also add front-end controls to let the users apply filtering. For example, only show Consultants who speak a particular language or whose hourly rate is less than a certain amount.
Exposing the Filter Editor in a View
To use front-end filters in a View select Display the results as a custom search option creating a new View.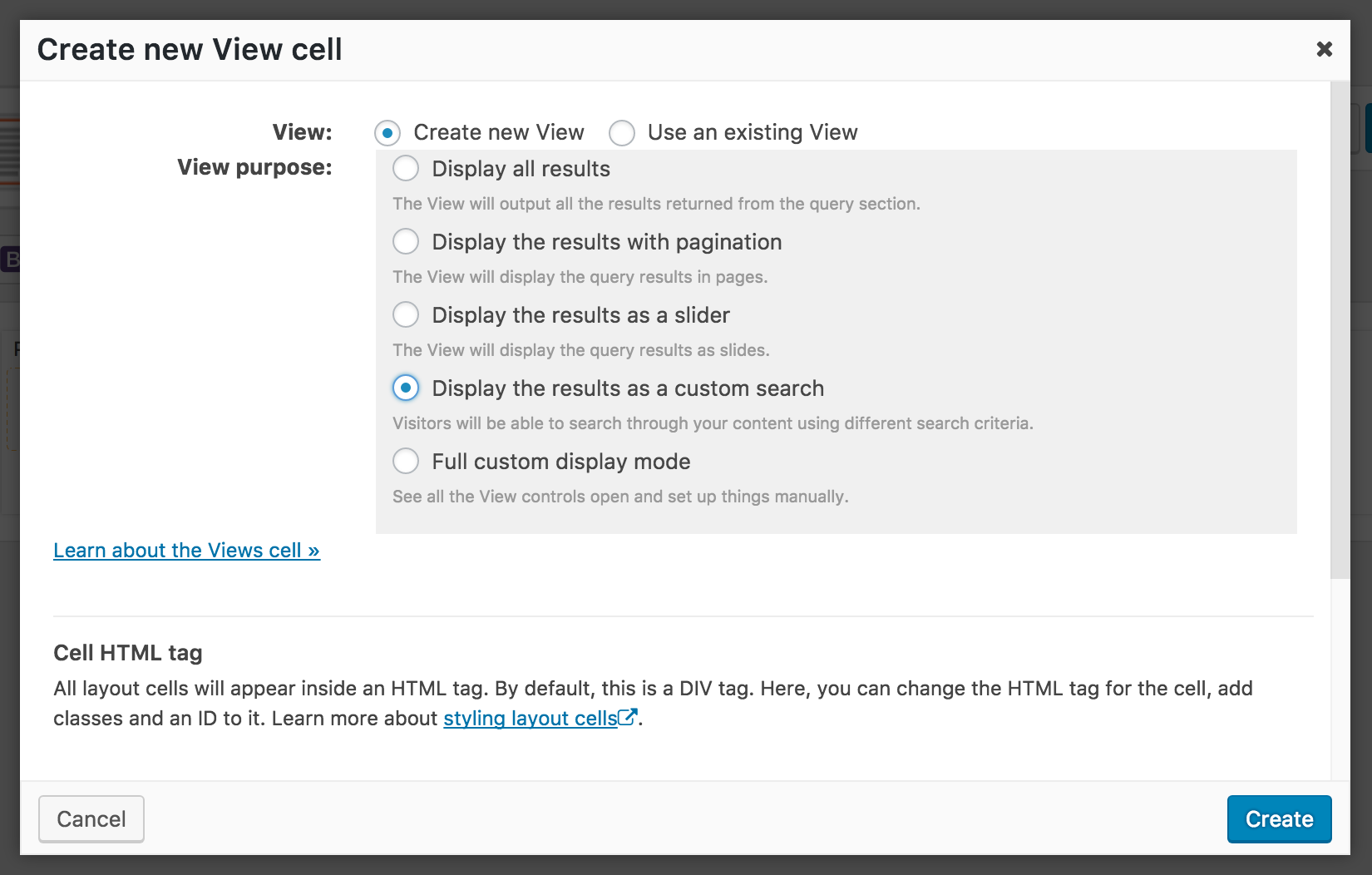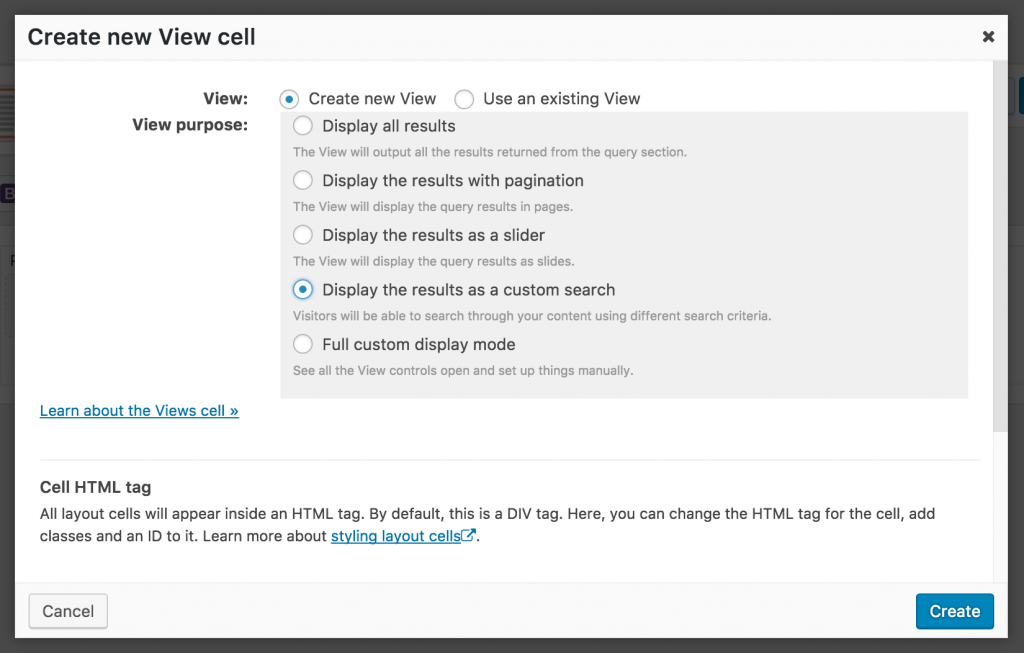 If you edit an existing View you can expand the Screen Options tab and change the View purpose. This will update which settings meta-boxes are exposed on the View edit screen to include the filter section.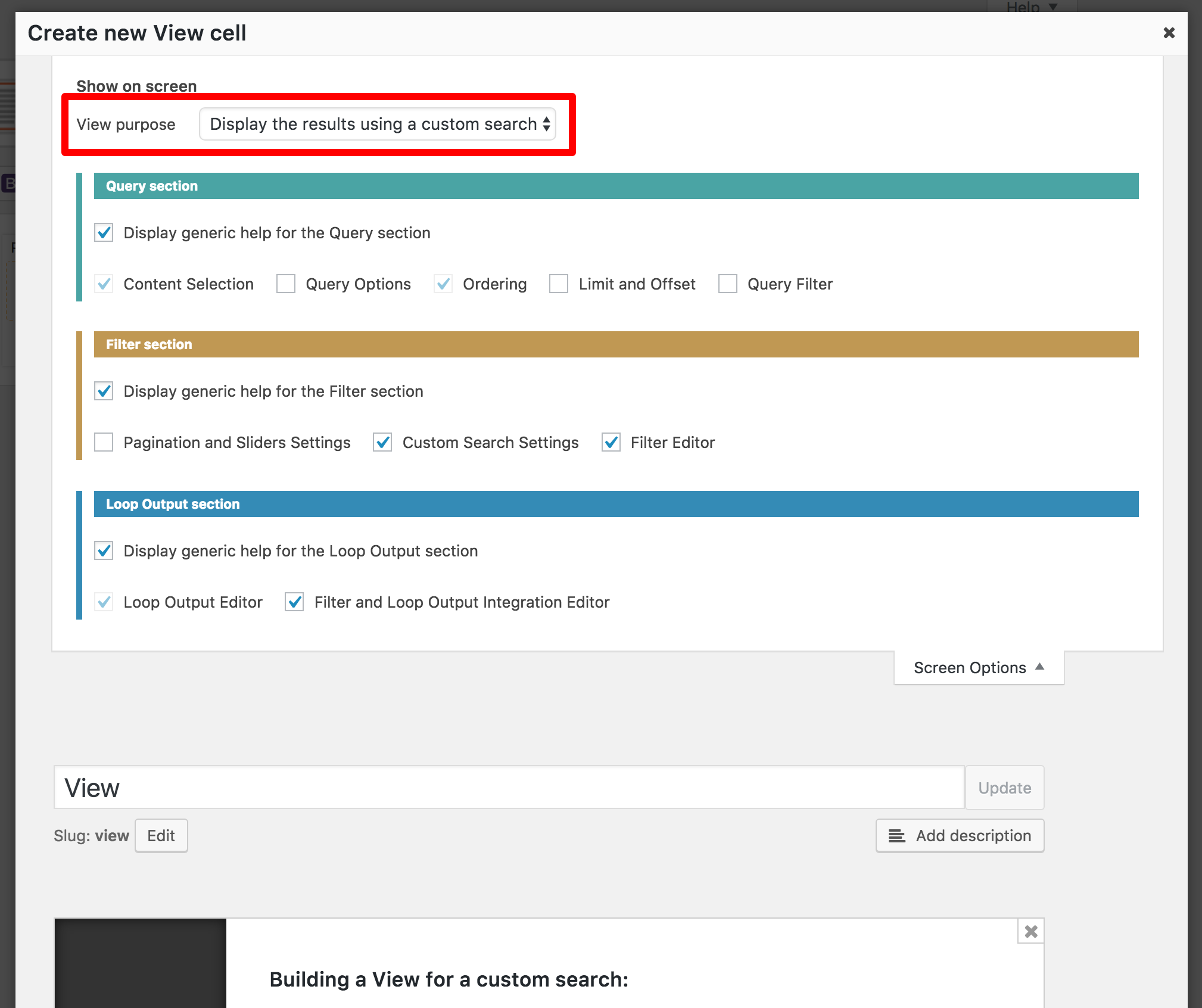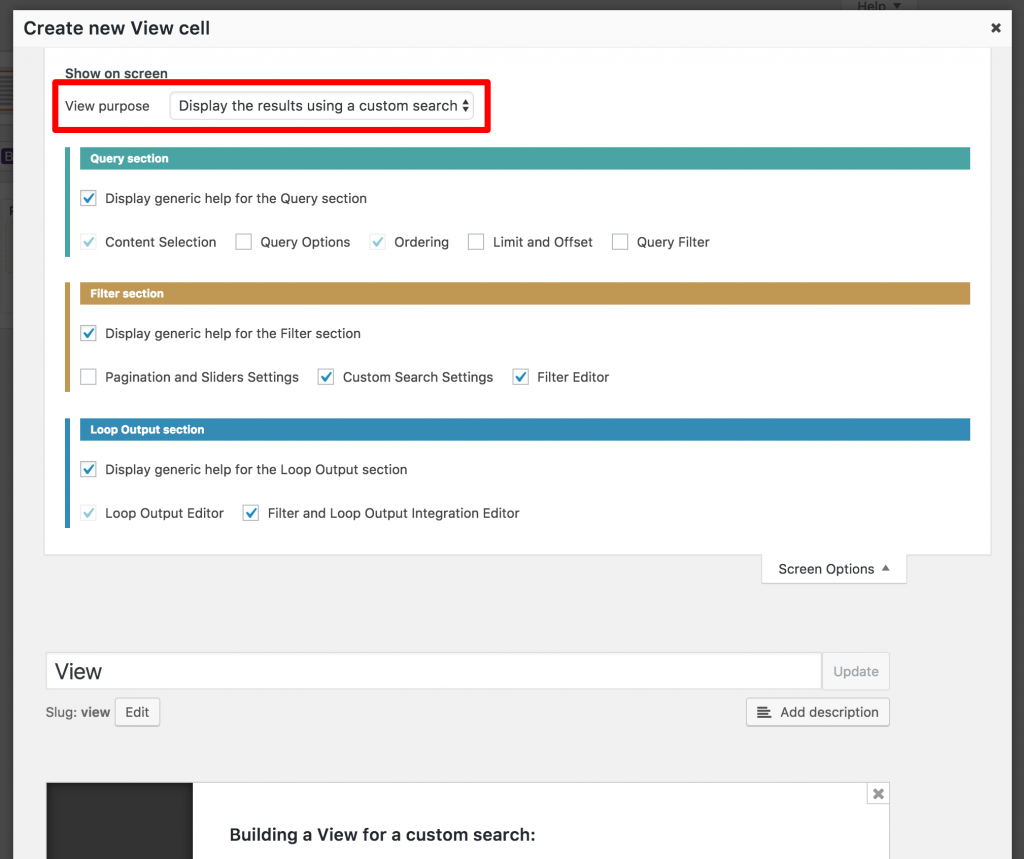 Adding filters to the Filter Section
A Filter Section will now be visible.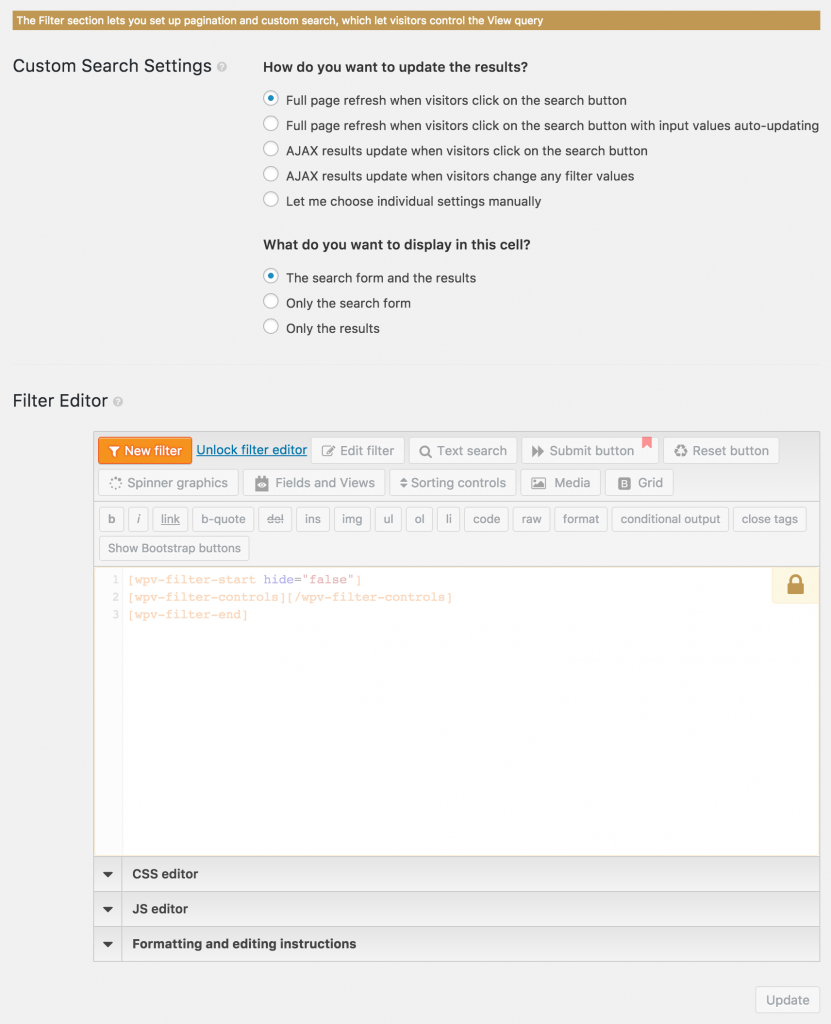 In Custom Search Settings you specify whether the results should update via a page refresh or using AJAX.
The Filter Editor is where the filter controls are inserted. These render inside a form on the front-end.
Click the New Filter button to insert a front-end filter, which will add the markup and shortcodes that generate the controls to the Filter Editor.
You can add filters for taxonomy terms and custom fields.
You can add a text search field using the separate Text search button.
Depending on your Custom Search Settings you may need to insert a Submit button and you may want to insert a Reset button to clear the search form.
You can edit the markup to modify how the controls are rendered on the front-end, placing the filters in a single row, for example, or across columns.
Create Richer Custom Searches
Allowing visitors to sort the front-end results
Need help?
Go to the Getting Started support page, leave a comment and we will reply to you.
What's next?