In the previous section, we saw how to create a custom list of posts called a View. You can also add front-end controls to let the users filter the results. For example, only show Consultants who speak a particular language or whose hourly rate is less than a certain amount.
Watch the video
How-to steps
You start by inserting a View block into your page.
You need to be familiar with the WordPress Block Editor. If you're not, take a few minutes to learn how to use the Block Editor. Also, be sure to check our quick guide on creating responsive designs.
In the View creation wizard, enable the Search option.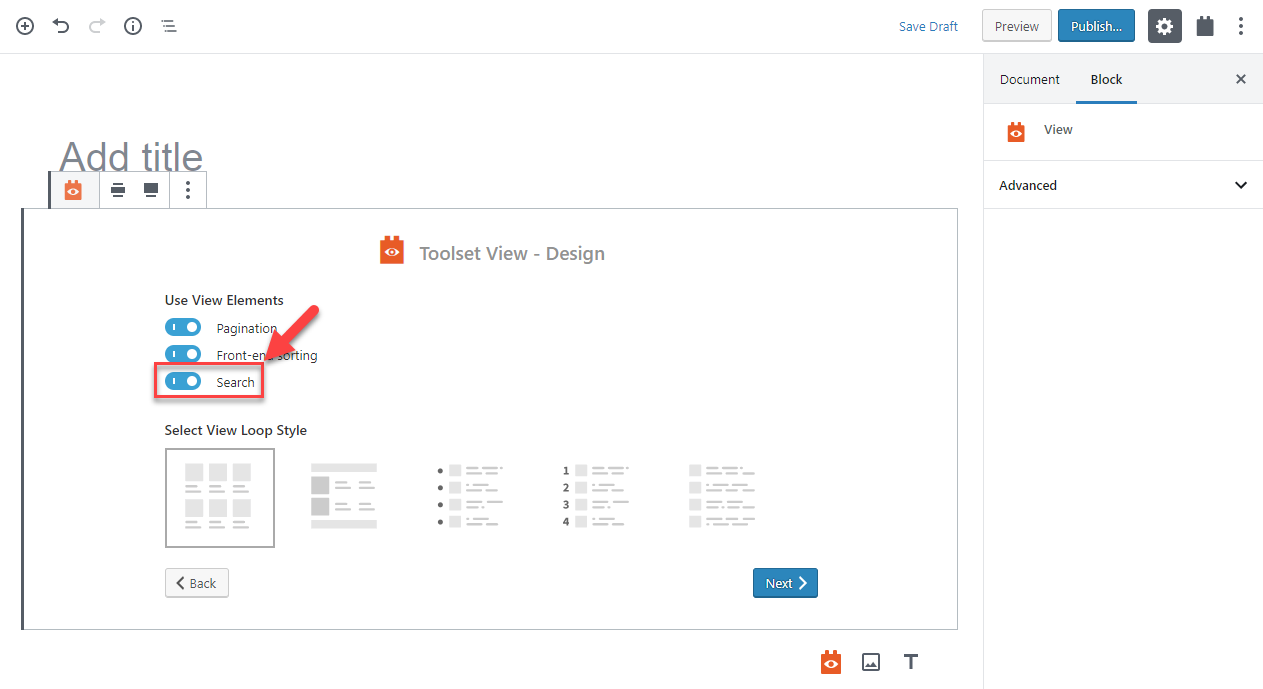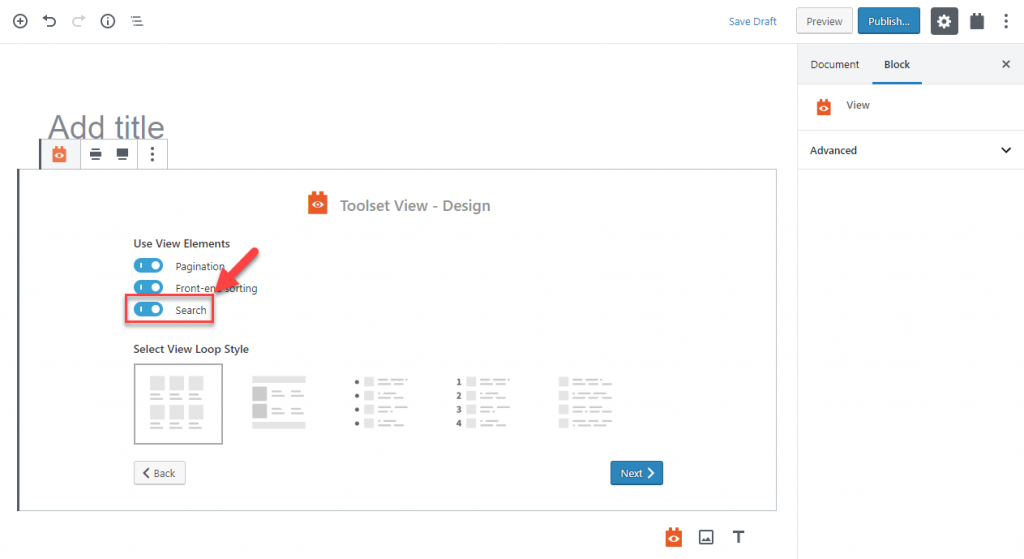 After finishing the View creation wizard there is a View Search section in the View's editing area. Use the available buttons to add a custom search field, insert submit and reset buttons, or add other blocks.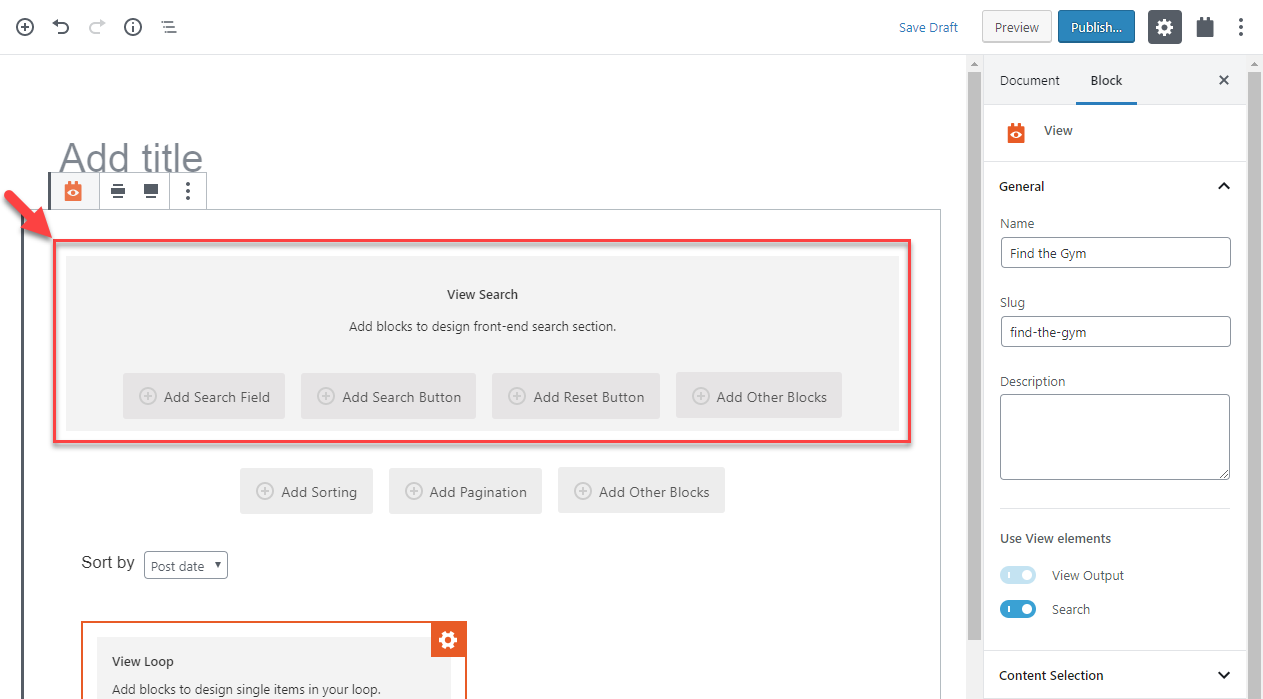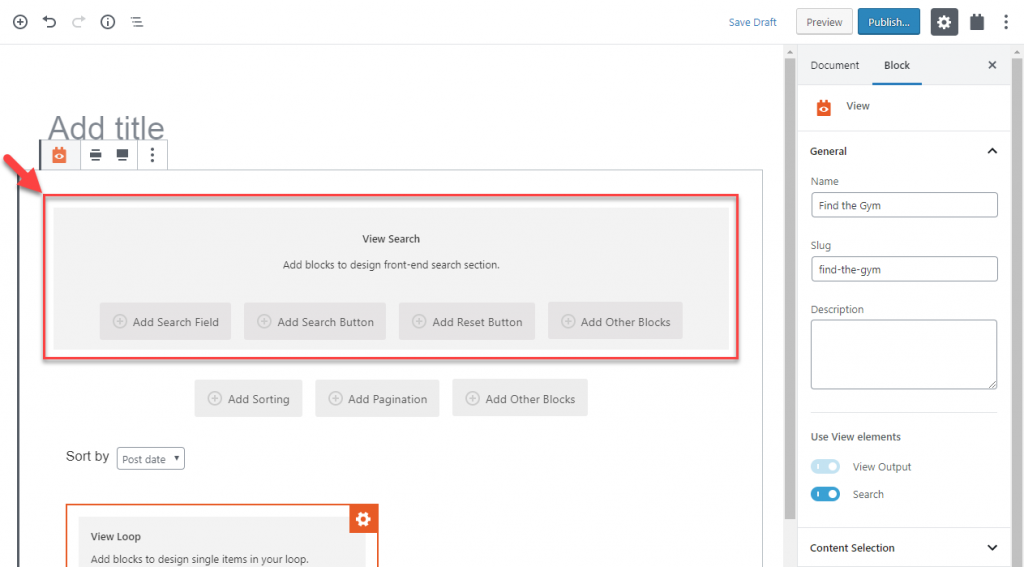 For example, you can click to Add Search Field and use the Select a Field dropdown. Select by which content type you want users to be able to search by and click Next.
You can now use the right sidebar to tweak the options for this search field. This includes the main field settings and label and style options.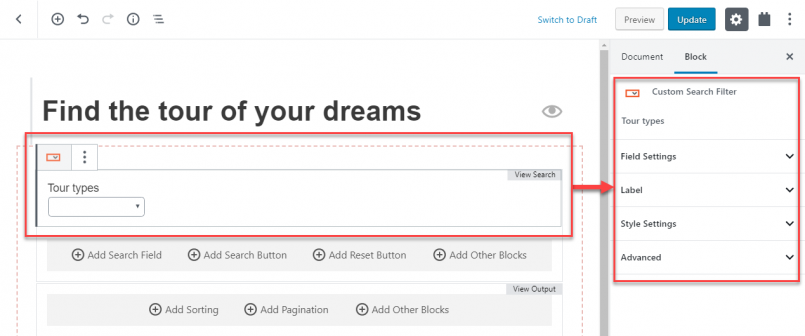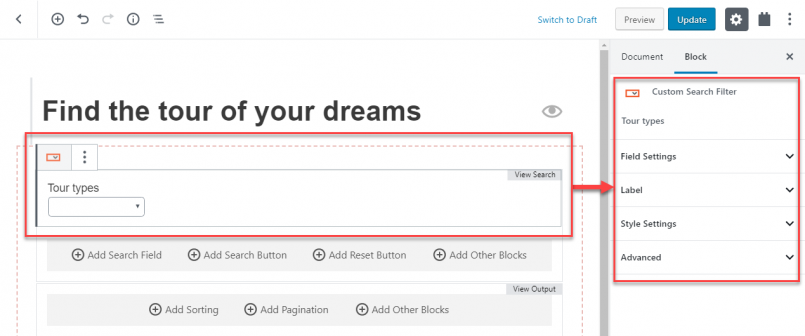 What's next?
Need help?
If you run into any problems or need our advice, create a new support ticket and our team will be happy to assist you.