In the page builder's editor, use a Text block and insert the View shortcode into it.
How you insert the View shortcode depends on the page builder you are using. Text block in some builders features the Fields and Views button. For those that do not, you can get the View shortcode by clicking on the Fields and Views menu in the WordPress admin bar.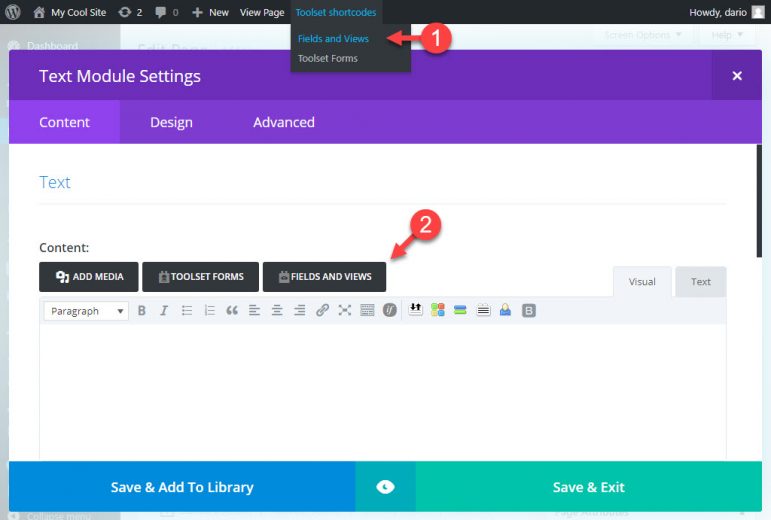 What's next?
Continue to the page about filtering content lists and adding a custom search or go back to the one about displaying custom lists of content.